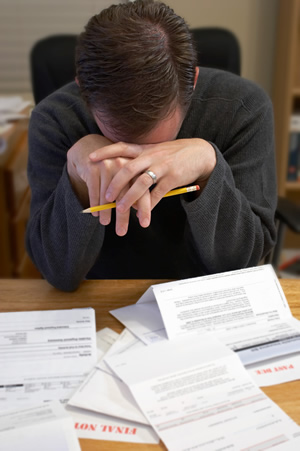 Payroll Solutions
Paying your employees has become one of the largest time consuming functions for small businesses. With ever-changing tax laws, small business owners spend an average of ten hours a month preparing their payroll. We offer a solution that will allow you to spend more time managing and growing your business. So let us be the solution for your payroll.
Why Let Us Be Your Payroll Solution...
Saving Time is saving money
Use your staff more efficiently by letting us handle weekly or bi-weekly payroll. Reduce your overhead by eliminating the need for specialized employees to do your payroll.
With our payroll service you will eliminate updating and maintaining your own payroll system.
Eliminate data entry and no more worries about researching new laws.
No more worries and a big savings!!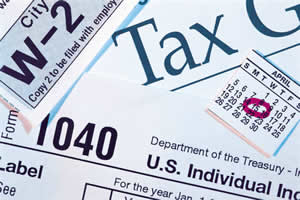 Payroll Tax Filing
Eliminate the risks of calculating and filing payroll taxes by allowing our professionals to do it for you. Federal, state and local payroll tax law changes are frequent and are becoming more complex. We can ensure your employees paychecks are correct, and quarterly and yearly returns are filed. We will also issue W2s for your employees and 1099s for your subcontractors.
Reporting
Get detailed reports to know who is costing what and begin utilizing your employees more effectively with...
Department reporting
Job cost reporting
Seasonal reporting
Workers Compensation costing.
Stay ahead of your payroll.
We know that when it comes to payroll - no one size fits all. That's why we offer custom payroll processing to fit your business needs.
Process your Payroll Online
You can enter your employee's hours and earnings securely from any internet connection and…
Have your payroll checks delivered to you. Or instantly print payroll checks from your own printer.
Direct Deposits
Employee deductions
Garnishments
IRS and State tax reporting as well as EFTPS tax deposits.
Access your payroll with easy to understand monthly, quarterly, and annual reports.
Access W-2, W-3 and 1099 forms.
Detailed reports on employee's vacation, sick days, and personal day's accruals.
Create and file required new hire forms, and I9 forms
After-the-Fact-Payroll Services
If you prepare your payroll manually we will prepare the payroll reports and other payroll information for you and post this information into our payroll processing system to reconcile and prepare any payroll tax returns.
Additional Payroll Services
Workers Compensation Audits
Unemployment Claims Management
Social Security Audits
Child Support Audits
W-2 and W-3 processing
1099 and 1096 processing
Preparation/assistance with Federal and State registration forms
Is this Too Expensive?
Our payroll fees are a cost and time saver. For an accurate price tell us a bit about your company and we will prepare an affordable estimate for you. You can even set up a free on site consultation.